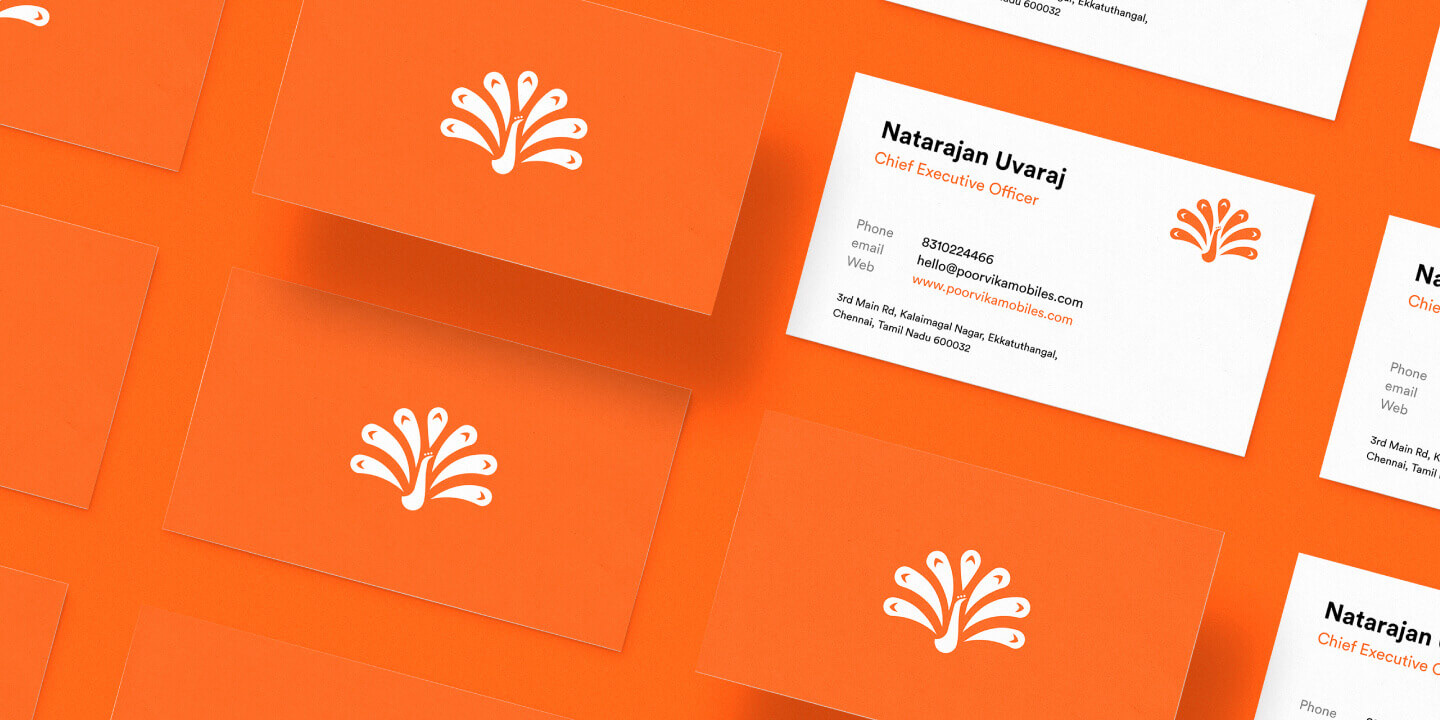 Poorvika Mobiles is a leading multi-brand retail chain that deals in mobile phones and connections, accessories, recharges and internet data cards. Born out of the idea of amalgamating the look, touch and feel of mobile outlets with the choice, convenience and elegance that modern retail provides.
Driven by the mantra 'Think Mobile, Think Poorvika'

, today, Poorvika has set up 390 and more one-stop-mobile-shops across 60 cities in Tamil Nadu, Pondicherry, Karnataka, Maharashtra, Kerala. It has progressively grown into the largest mobile retail chain in South India with more than 200 touch points across the state. Headed by Mr. Uvaraj, Chief Executive Officer, and Mrs. Kanni Uvaraj, Managing Director, Poorvika believes in the power of teamwork and cooperation, in thinking big together, and in the power of unity.​​​​​​​
Client wanted the type to be clear and easy to understand looks. The word "Poorvika" should be be bold and should work as a standalone. The mascot/icon that can resemble values of product or the brand name. The logo should not have any critically sharp edges which they have now in their old logo, this become very difficult while doing LED sign boards, as they are not able to fix LED modules in the edges. Primary focus is print based layouts and the logo should convey grace, elegance of Poorvika in the real world.
Poorvika prides itself on its deep understanding of a customer's needs and well-trained staff that are its biggest strength. A workforce of over 3500 knowledgeable and committed professionals

sets ap

art Poorvika from other retail chains by ensuring each customer who walks into a Showroom is greeted with a warm Vanakkam/Namaste and attended with the highest levels of integrity, professionalism and service.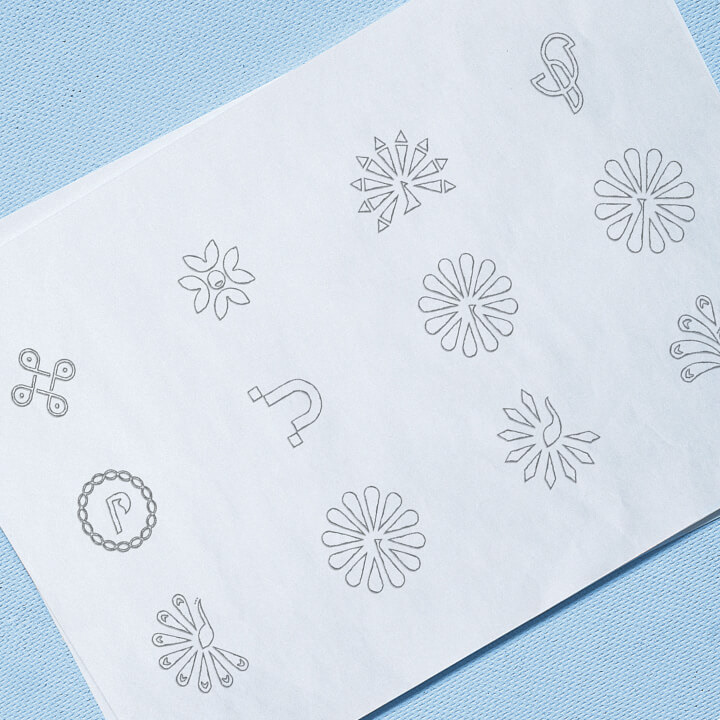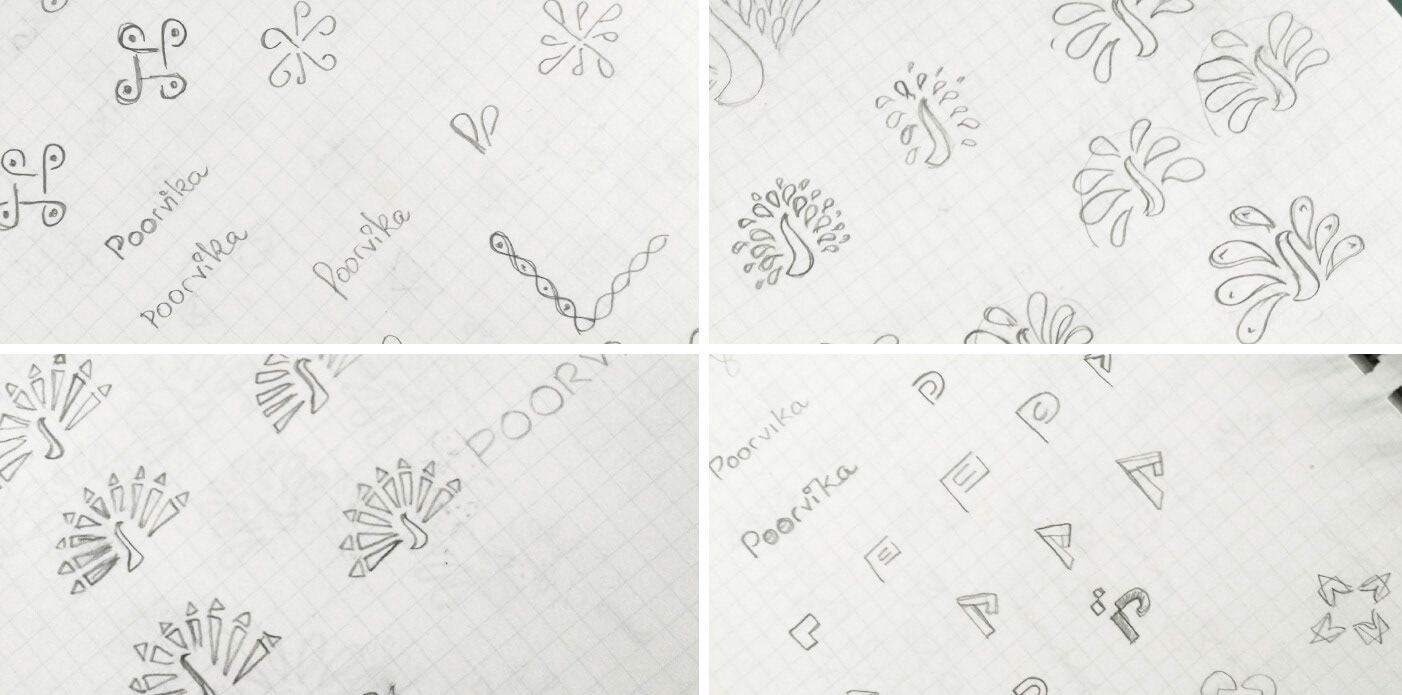 The Peacock thought was inspired by clients goal of being a pan India name, and when we think about India, one of the core symbol is beautiful peacock. It is vivid, attractive, feminine and is our national bird. Poorvika is a female name and associating the name with a bird makes more sense than any other element.
The other reason I chose peacock because of its rainbow colors in its body and feather. Not only this aspect conveys a variety of options of mobiles, accessories Poorvika offers to consumers but also shows that they make sure that the customer is at the core/center of this options.
The wings of the peacock have a white arrow in them. This communicates that although Poorvika's heart and brain are at one location(body), but the outreaching wings convey growth and expansion towards other regions.
The design is created using only circles to make it look as aesthetically appealing.​​​​​​​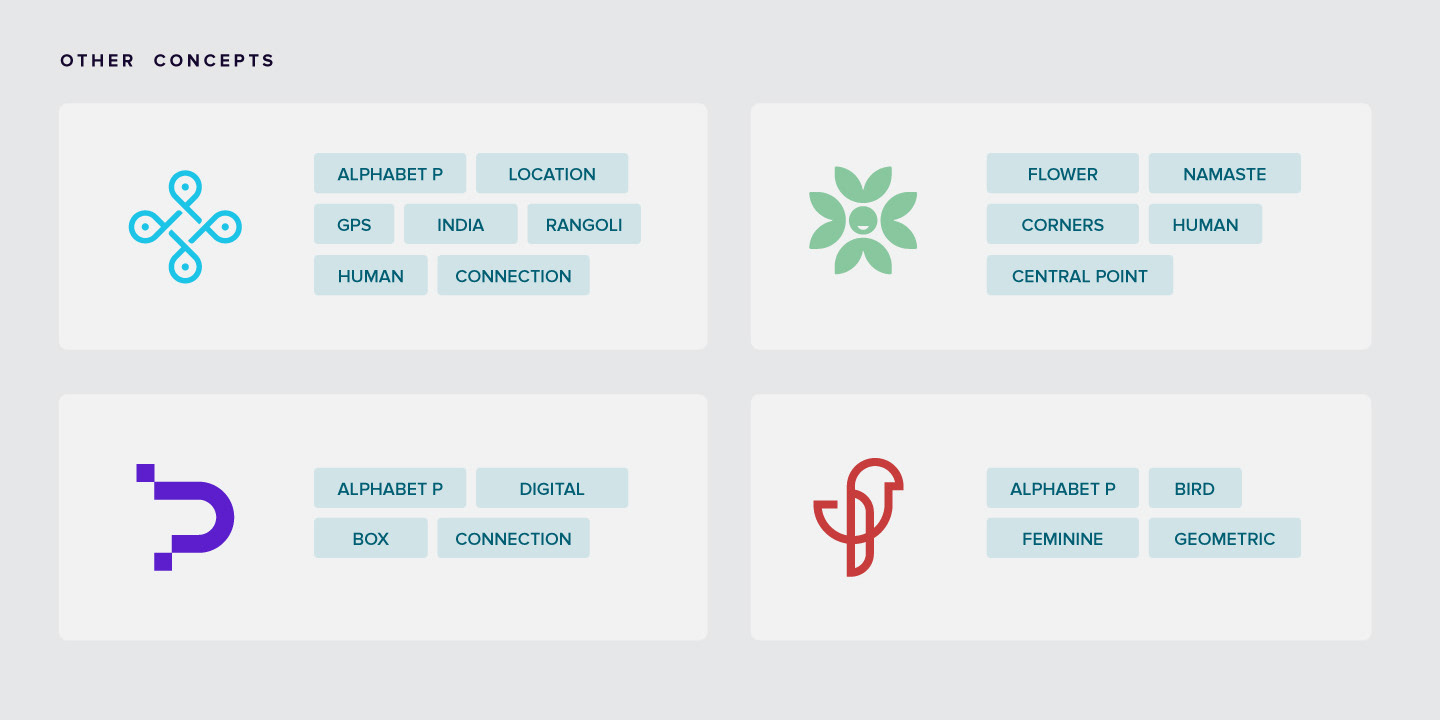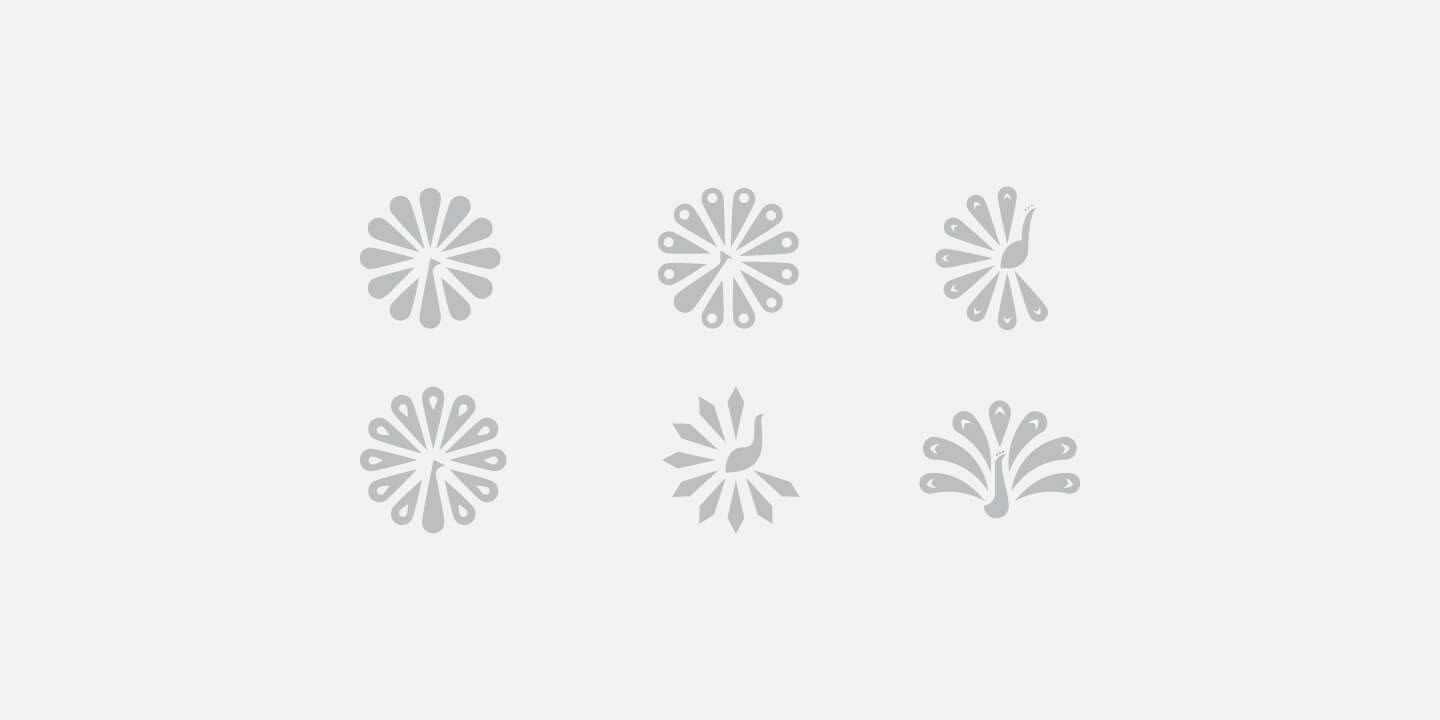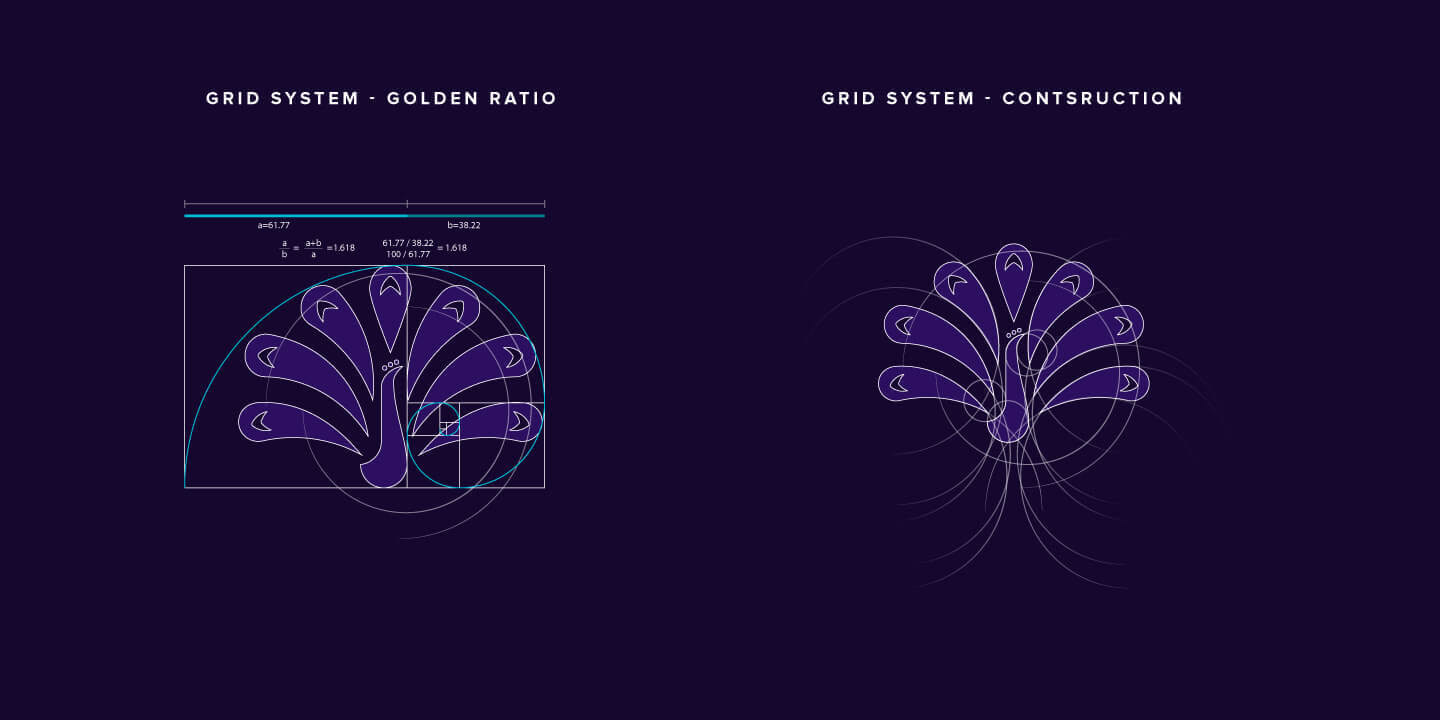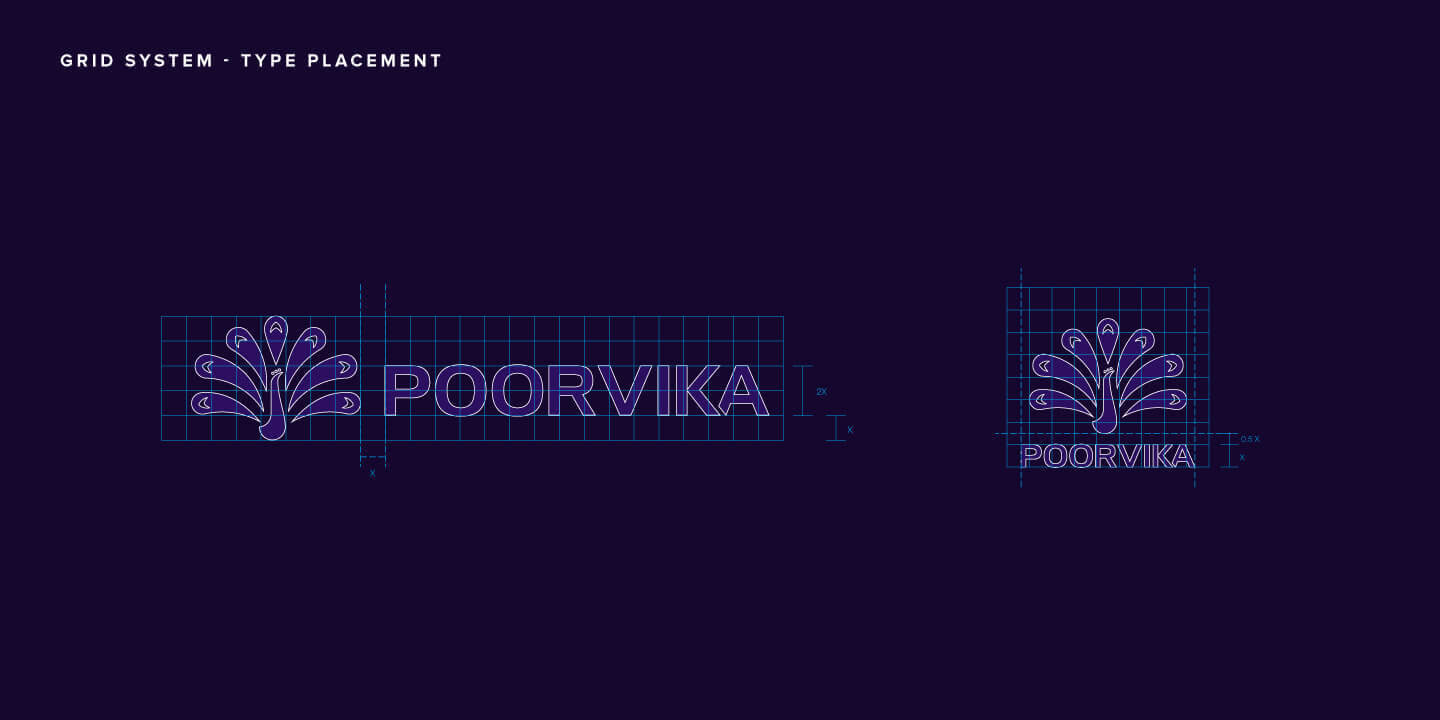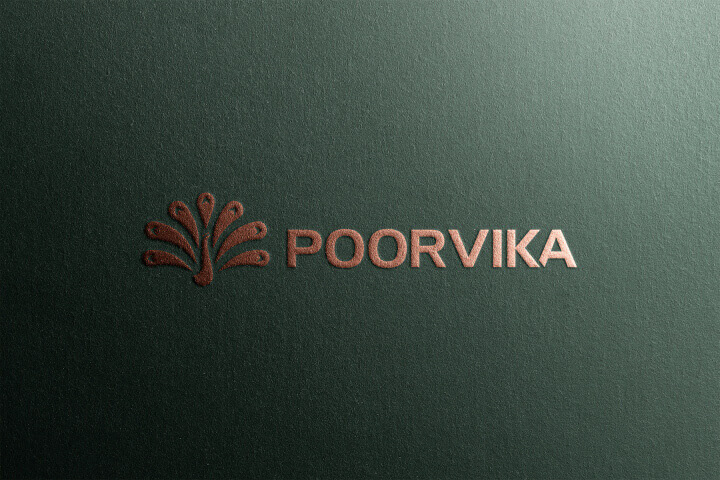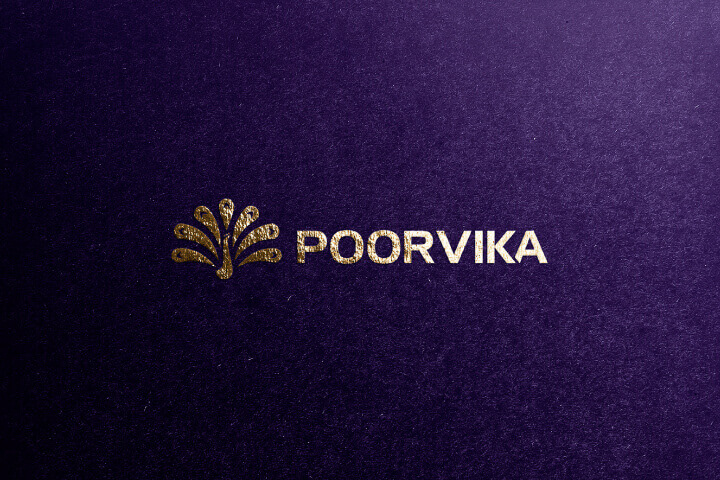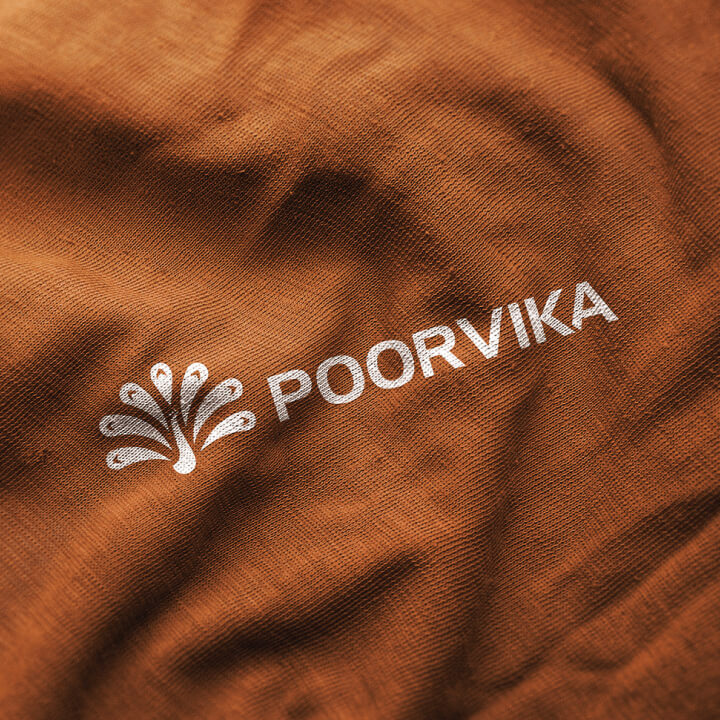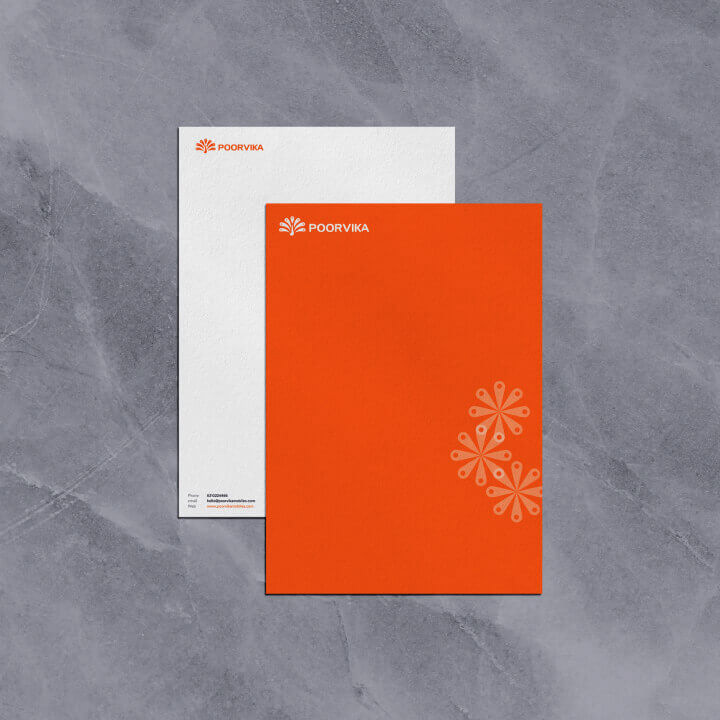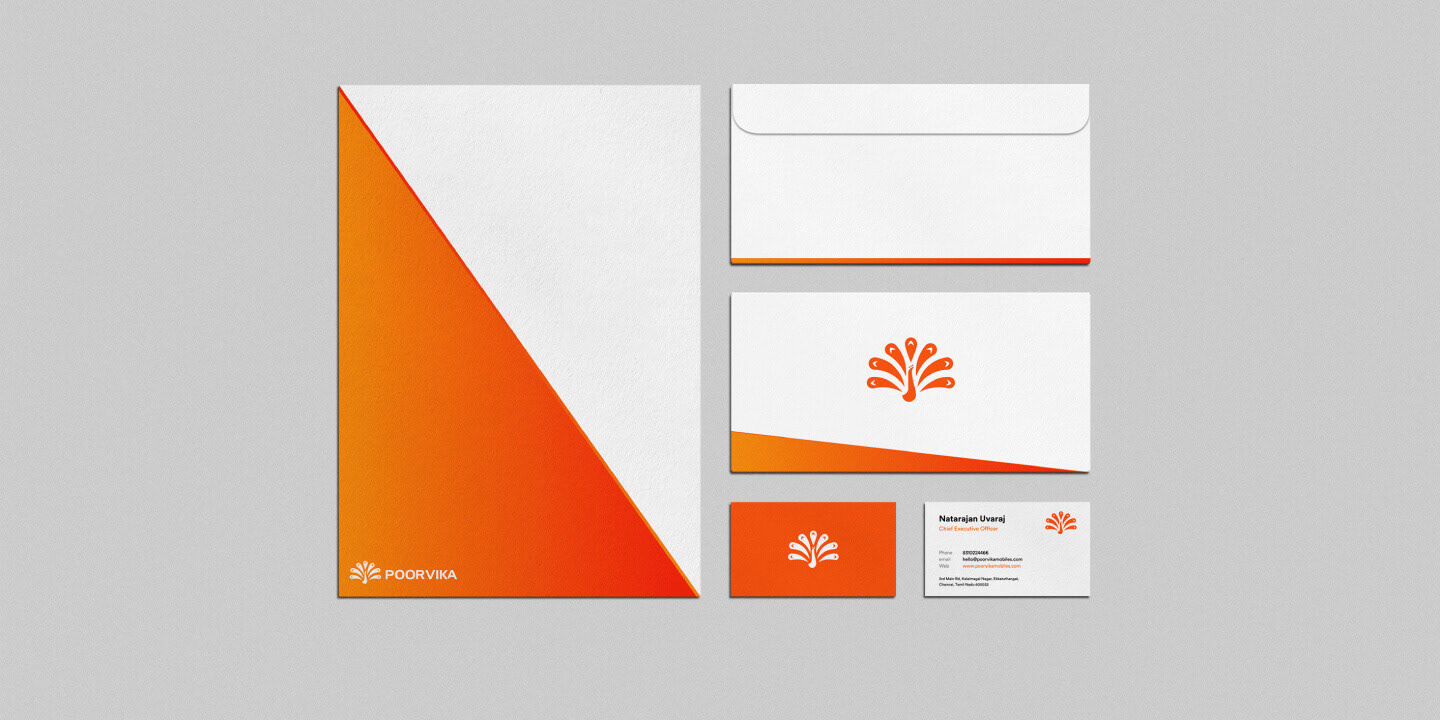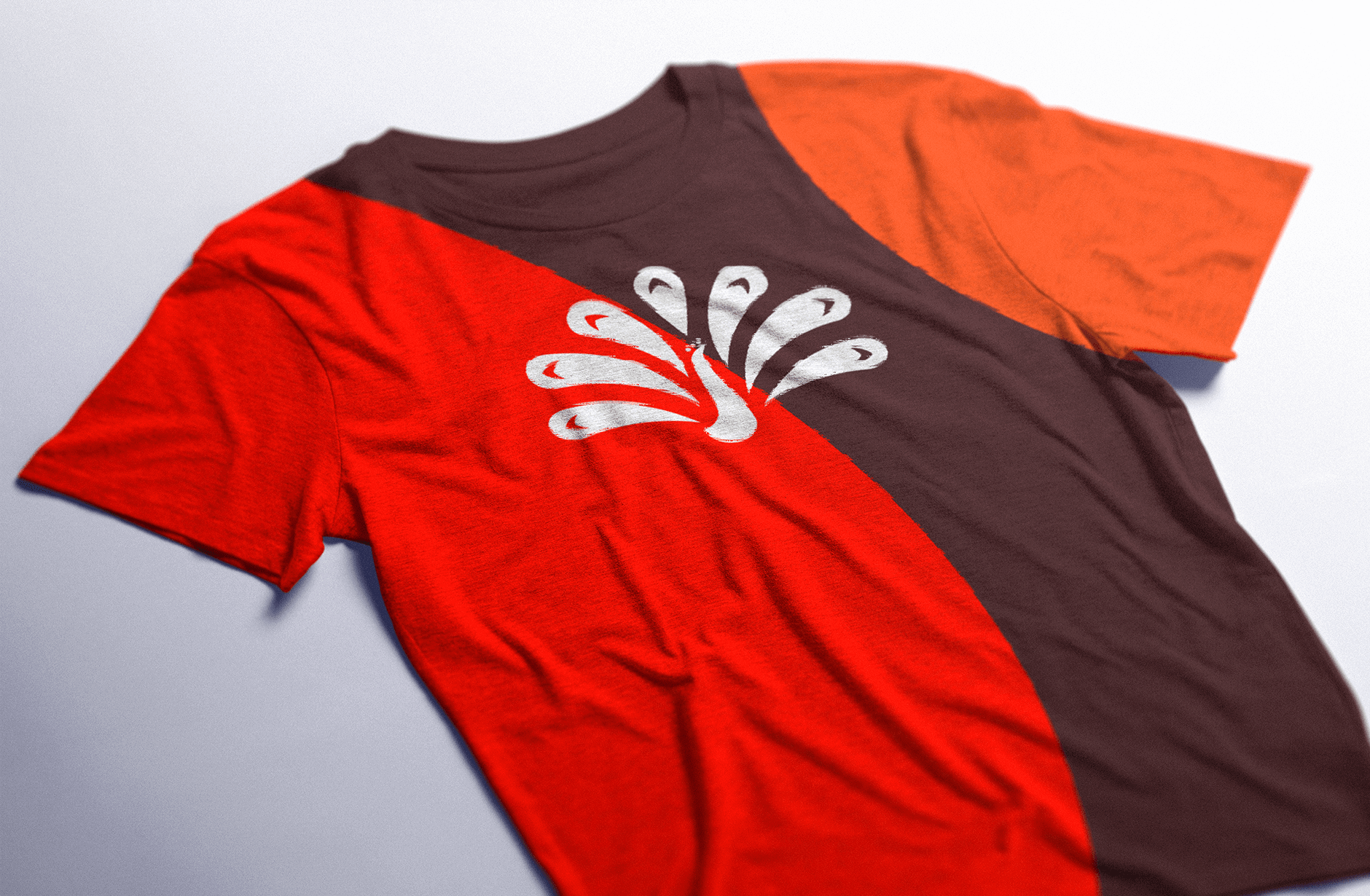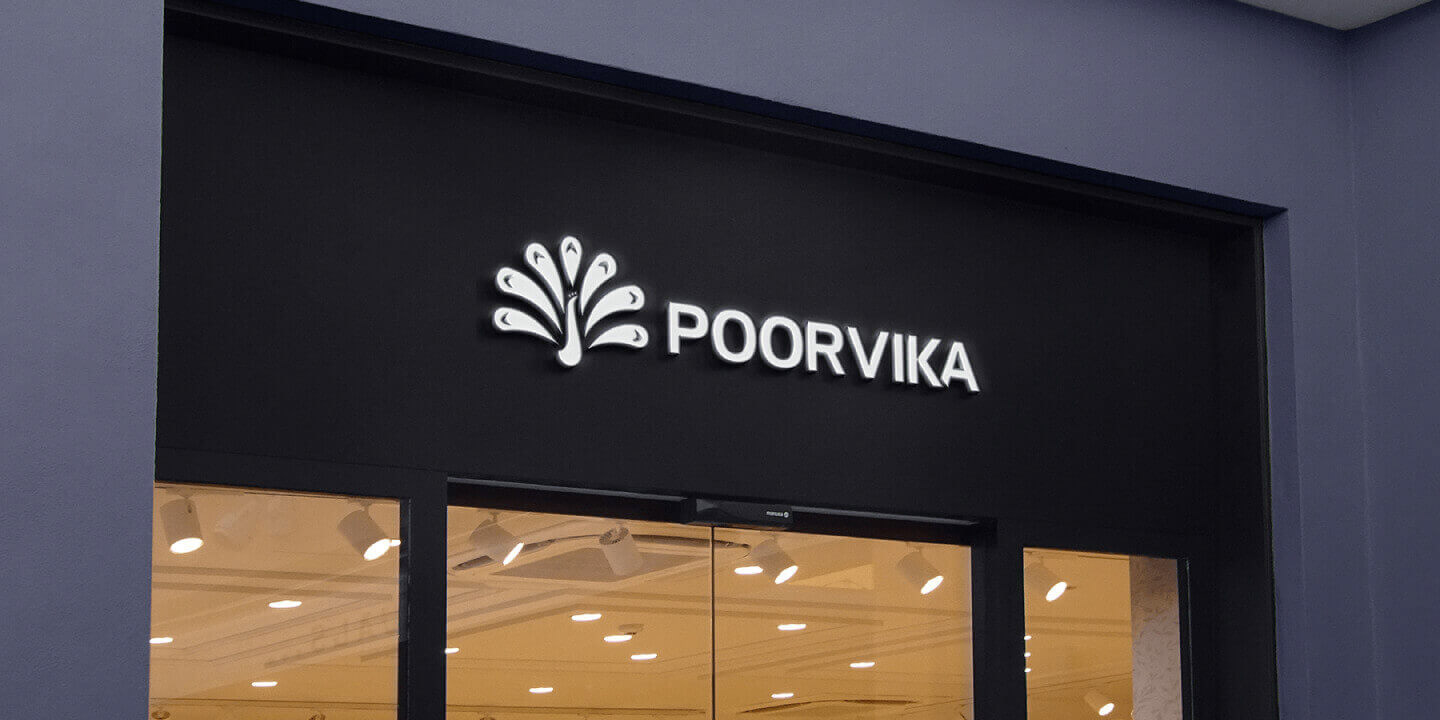 After Launch | Real-world examples
​​​​​​​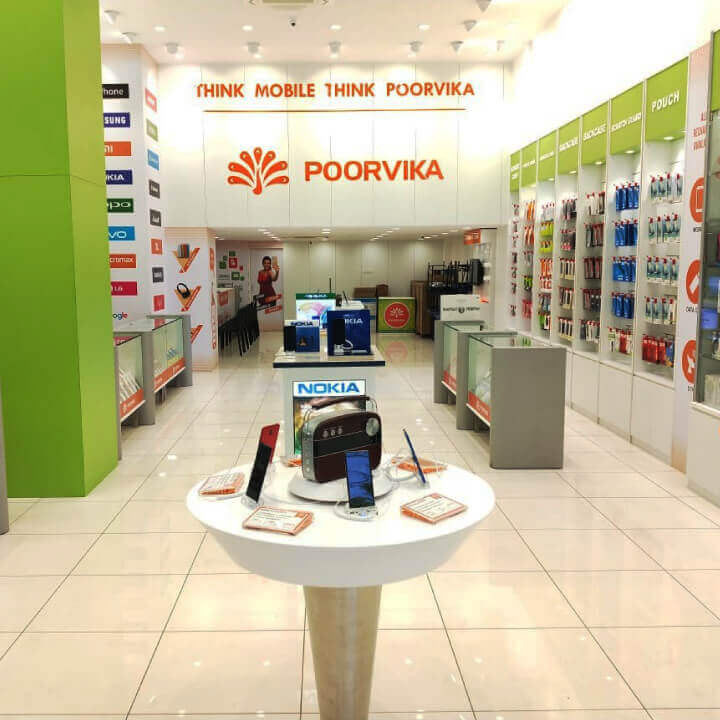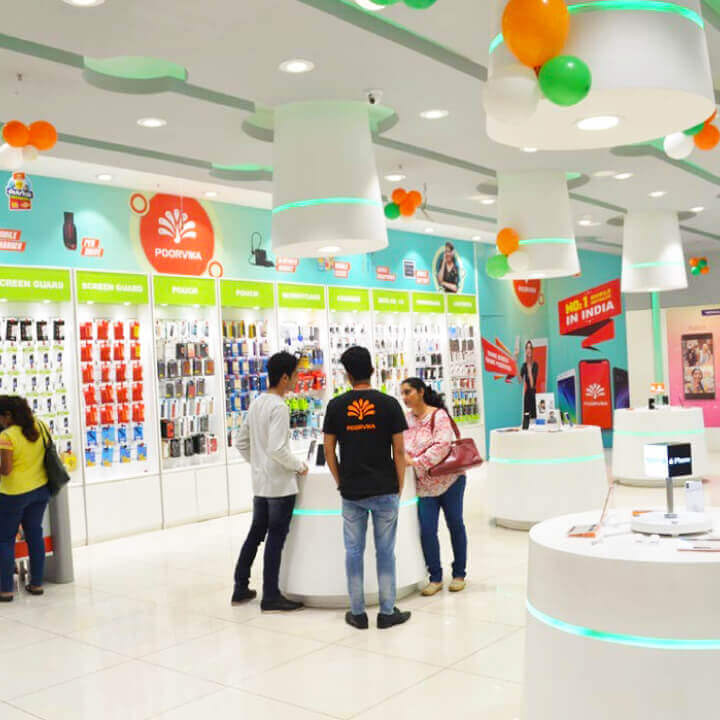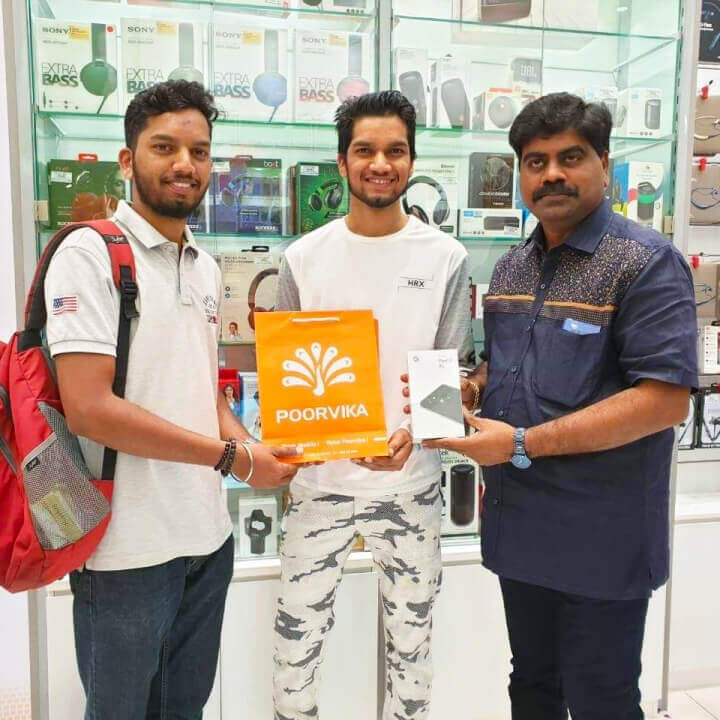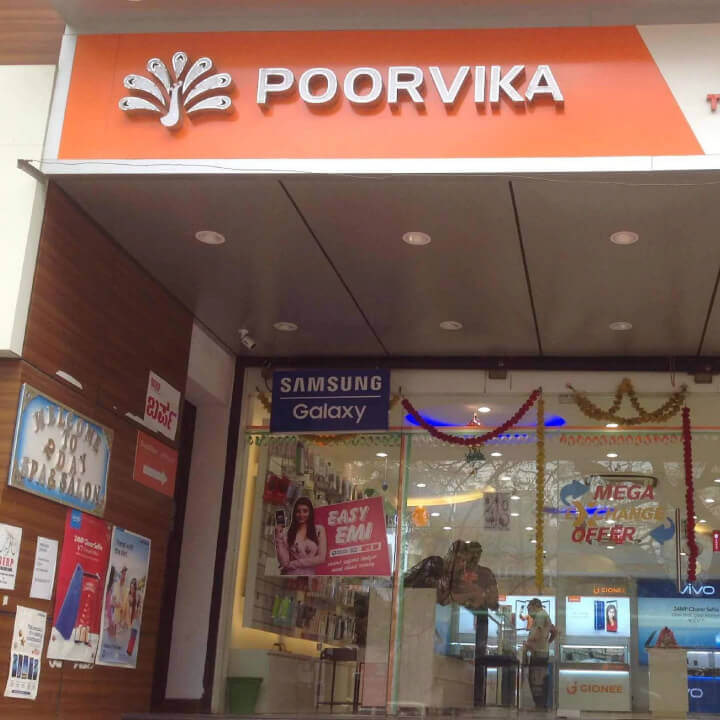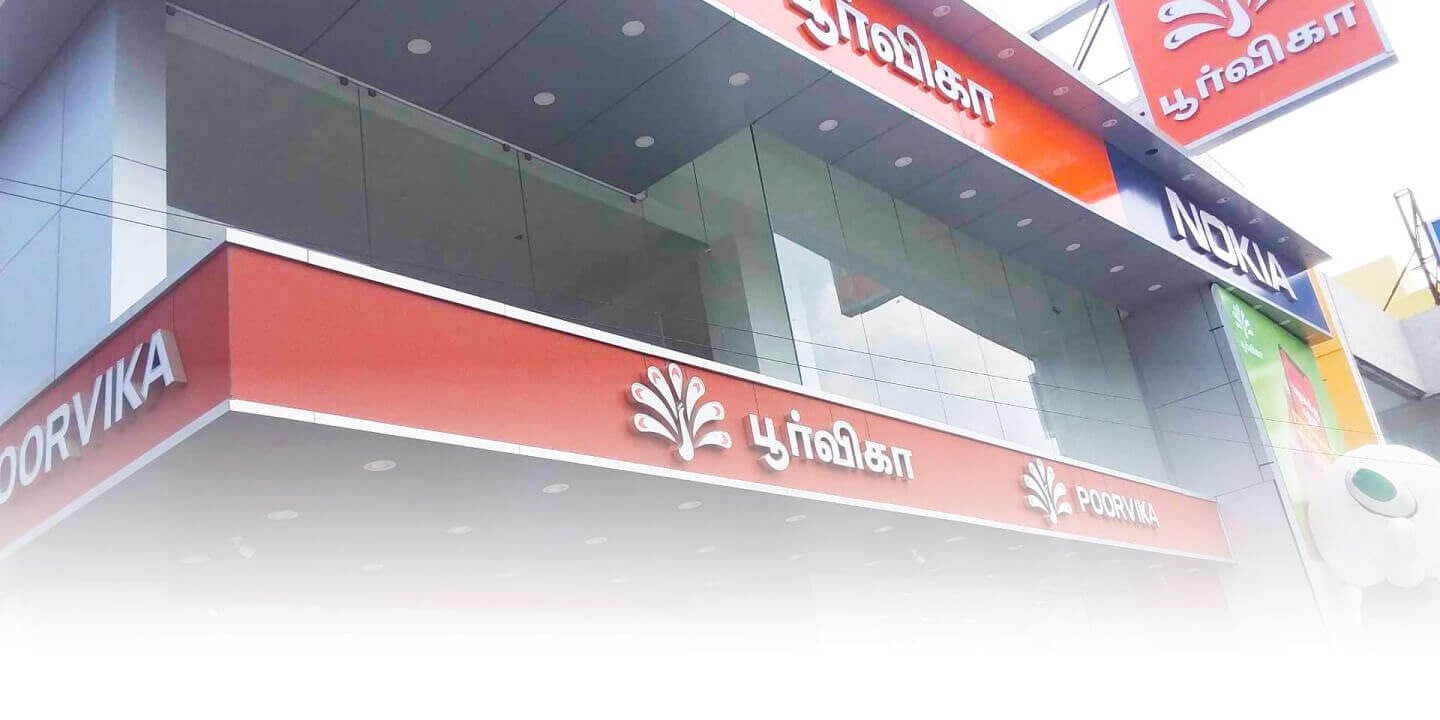 Feel free to leave comments and feedback.